| | |
| --- | --- |
| TRUTH HURTS?: ESPN Suspends Host Jemele Hill for Calling Donald Trump a "White Supremacist" | 09.10.17 |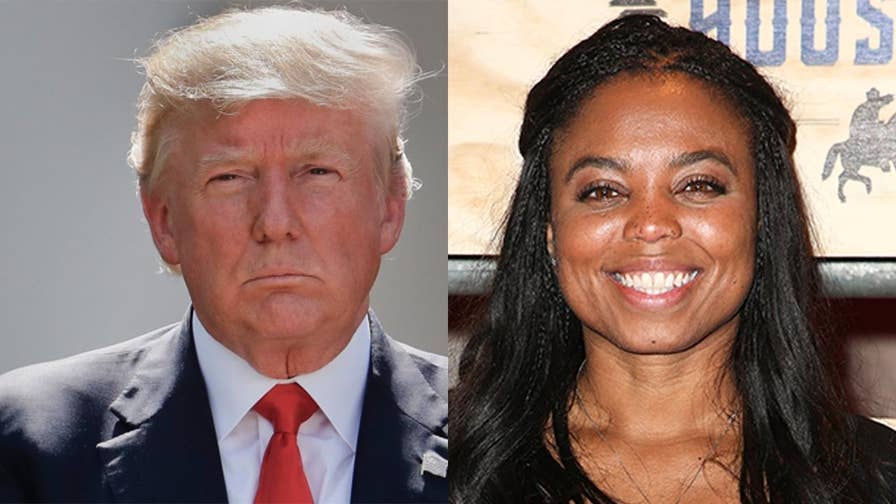 ESPN has suspended host Jemele Hill for what it said was a second violation of the network's social media guidelines on Monday.
Hill in a tweet said her followers should consider boycotting advertisers of Dallas Cowboys owner Jerry Jones after Jones threatened to bench any player who kneels during the national anthem.
"Jemele Hill has been suspended for two weeks for a second violation of our social media guidelines," the network said in a statement. "She previously acknowledged letting her colleagues and company down with an impulsive tweet."
"In the aftermath, all employees were reminded of how individual tweets may reflect negatively on ESPN and that such actions would have consequences," the statement continued. "Hence this decision."
Hill had previously come under fire for calling President Trump a "white supremacist."
On Monday, Hill spoke out about Jones after the owner of the Cowboys said he would bench any player who knelt during the national anthem.
This play always work. Change happens when advertisers are impacted. If you feel strongly about JJ's statement, boycott his advertisers. https://t.co/LFXJ9YQe74

— Jemele Hill (@jemelehill) October 9, 2017
No Comments
No comments yet.
Leave a comment