| | |
| --- | --- |
| THIS IS THE SONG THAT NEVER ENDS: Blac Chyna Adds Khloé Kardashian and Kylie Jenner Back to Her Lawsuit Over Canceled Reality Show | 14.02.18 |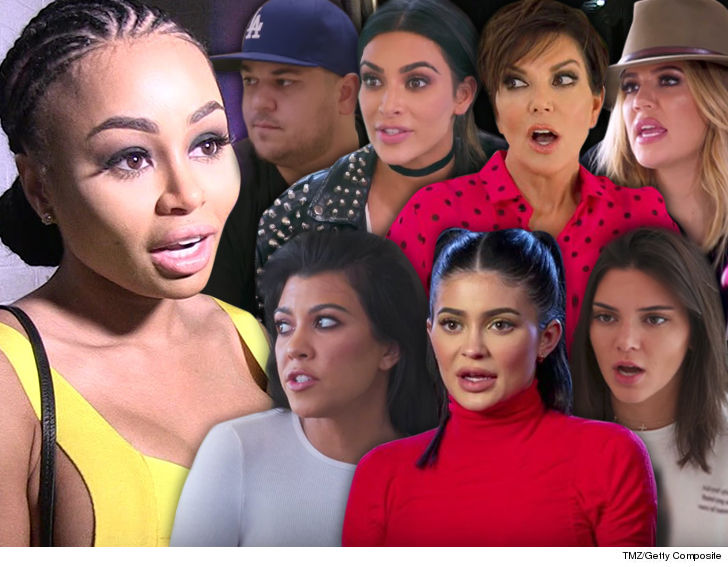 At this point, I'm pretty sure suing the Kardashians is the longest job Blac Chyna has ever had. Chyna has re-filed her lawsuit against the Kardashians for allegedly killing her reality show and added Khloé Kardashian and Kylie Jenner back as defendants.
Last month, a judge dismissed Chyna's lawsuit against Kim Kardashian and Kris Jenner — but gave Chyna and her attorney the opportunity to amend the complaint.
After dismissing Khloé and Kylie from the suit back in November, their names are back in the amended version.
According to TMZ, Chyna claims the Kardashians conspired to torpedo her reality show, "Rob & Chyna" and that's why E! decided to drop it from its schedule. The Kardashians maintained the show was dropped because Chyna got a restraining order prohibiting Rob from going near her, and it's impossible to do a reality show about their relationship under those circumstances.
As for why they were added back to the lawsuit … she doesn't say, but there's clearly bad blood here. Chyna lists some quotes in the docs that the Kardashian Klan members allegedly said, trashing her on set and ruining her reputation, such as, "The show [Rob & Chyna] is giving this toxic woman money and exposure she lives and breathes for and by continuing it … [s]he will proceed with using and physically abusing my brother."
If anything, Chyna's definitely a very determined woman.
No Comments
No comments yet.
Leave a comment