| | |
| --- | --- |
| SAY WHAT NOW?: Taylor Swift's Music Video Director Joseph Khan Accuses Beyoncé' of Copying Taylor for her "Formation" Video | 07.09.17 |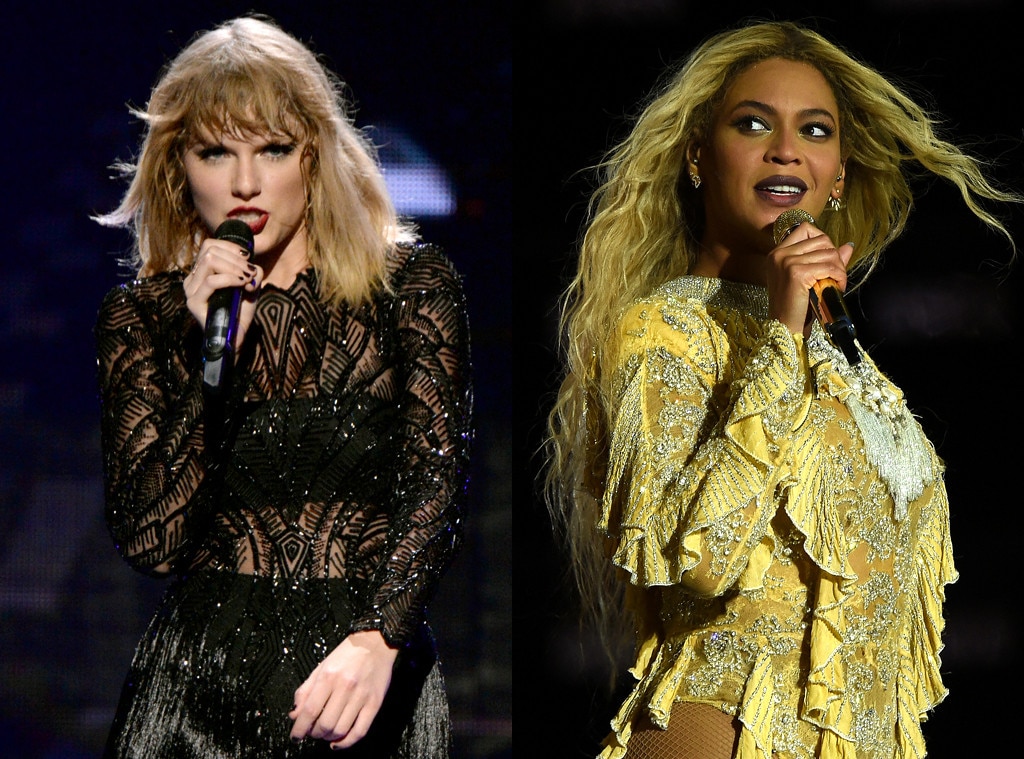 I really like Joseph Kahn's music videos. If you're unfamiliar with his work, he's helmed some of the most important music clips in history—Britney Spears' "Toxic," Destiny's Child's "Say My Name," and even Brandy and Monica's "The Boy is Mine." He also directed Swift's most recent video, "Look What You Made Me Do." The man is talented—insanely talented.
But goddamnit, Kahn's talking is getting in the way of my appreciation for his videos. First, he tweeted about how cultural appropriation is "hot" and actually not bad at all. Then, he came for the BeyHive, which is just a fundamental mistake in 2017. And now he's pitting Swift and Beyoncé against each other for no reason at all.
Let's back up: When Swift teased her "Look What You Made Me Do" video before the 2017 MTV Video Music Awards, people started saying she ripped off Beyoncé's Formation era. Of course, the comparisons went away after Swift dropped the full video. Truthfully, they're not really that similar—which Kahn said in a (very rational) tweet right before the video was released.
His latest comments about the situation, however, are not rational. Instead of putting the Bey vs. Taylor fire out for good, Kahn chose to say this in his recent interview with the Los Angeles Times:
"['Look What You Made Me Do' is] not 'Formation' at all. They try to say she's wearing a black
crop top and Beyoncé wore a black crop top. But they don't realize in
2015 in 'Bad Blood,' Taylor Swift was wearing a black crop top. I
really do think, by the way, that Beyoncé copied 'Bad Blood.'"
Um, what? Beyoncé copied the "Bad Blood" video? Girl… How? When? Upon reading Khan's comments I did my own mini-investigation for similarities between the videos…There are none. At no point in Beyoncé's Lemonade did she throw on a red wig and recruit a group of Victoria's Secret models to wage an intergalactic war against Selena Gomez's bob. She didn't wear latex or knee-high boots and stomp around while Lena Dunham smoked a cigar. She didn't have a kiki with three Hailee Steinfelds. Where is Kahn getting his info? A Taylor Swift Fan Fiction message board?
Honestly, this is all just so dumb. Swift and Kahn silenced the Beyoncé copycat haters when they released the "Look What You Made Me Do" clip in full. There was no need for a follow-up.
However, these quotes will spark another war between the fandoms—and we're creating more drama between two female artists where there really isn't any. The criticisms of Swift's new video were valid when we only had a five-second preview of it, but they're not anymore. And neither is the notion that Beyoncé's main inspiration for Lemonade was a nunchucks-wielding Cara Delevingne. Let's not make any more bad blood…nor infuriate the Beyhive.
No Comments
No comments yet.
Leave a comment