| | |
| --- | --- |
| KIM K, ATTORNEY AT LAW: After Kim Kardashian Reveals Her Plan To Become A Lawyer; The Internet is Both Proud & Confused | 14.04.19 |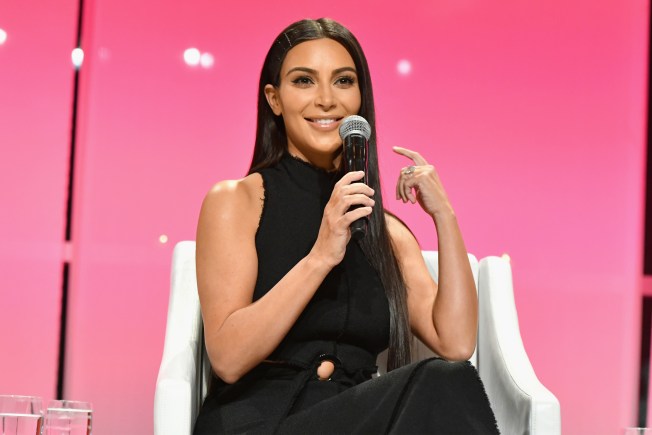 Kim Kardashian's following in her father's footsteps.
A few days ago, Kim Kardashian's Vogue feature hit the web and the biggest piece of information pulled from the interview was her plans to study and become a lawyer.
"I had to think long and hard about this," Kim said about her decision. "The White House called me to advise to help change the system of clemency and I'm sitting in the Roosevelt Room with, like, a judge who had sentenced criminals and a lot of really powerful people and I just sat there, like, Oh, shit. I need to know more.
Considering Kim's previous moves of dipping into the political world, her lawyer plans aren't too much of a shock but of course, the internet has a lot to say on the matter. "Kim Kardashian is studying to become a lawyer? Wow honestly didn't expect that, but given who her father was and her slight interest in prison reform, it's not too surprising. If she's serious about this then s/o to her I can fw that," one positive user wrote.
On the other side, some people think this: "This is why we don't take her seriously. A criminal justice lawyer? Why make a mockery of the hard work, diligence, respectability and INTELLIGENCE it takes to be a lawyer? You can have ambition, but not too much. Please stay in your lane."
Peep more reactions below and let us know what you think. Would you like to be represented by Kim?
@KimKardashian I think studying to become a lawyer is absoutely amazing!!

— Jenn (@Jenn83324353) April 11, 2019
Did you read the article? Or are you just jumping on the bandwagon of hating Kardashians? She has everything in her life, yet she's studying to becoming a lawyer to help people! Stop shitting on people.

— Mounika (@mounikaalluri96) April 10, 2019
Apparently, Kim Kardashian doesn't need a college degree or law school to take the bar exam in California. If you're privileged and complete an apprenticeship with a lawyer or a law firm, you can do whatever you want. Ain't that a blimp.

— FERRARI SHEPPARD (@stopbeingfamous) April 11, 2019
People: "Kim Kardashian is useless and she doesn't contribute anything to society."

Kim Kardashian: "I'm studying to become a criminal justice lawyer."

*People: "How dare you. Stay in your lane." pic.twitter.com/TuObBVmaKw

— ℰ𝑟𝑖𝑛 🌻🌺 (@pinklionheart) April 10, 2019
A lot of these jokes about Kim Kardashian becoming a lawyer are just revealing that you don't think a woman with a public sexual identity can be smart or care about justice.

Do we need a 'Legally Blonde' remake already?

— Jennifer Wright (@JenAshleyWright) April 11, 2019
can u imagine kim kardashian being ur lawyer WHAT she'd start crying on the stand

— daphne blake (@MCGAMELIA) April 10, 2019
No Comments
No comments yet.
Leave a comment