| | |
| --- | --- |
| I KNOW YOU LYING: Kodak Black Thought it Was a Good Idea to Call Tiny & T.I.'s Sons Out of Their Name – "Your Little F*ggot Sons" (VIDEO) | 15.04.19 |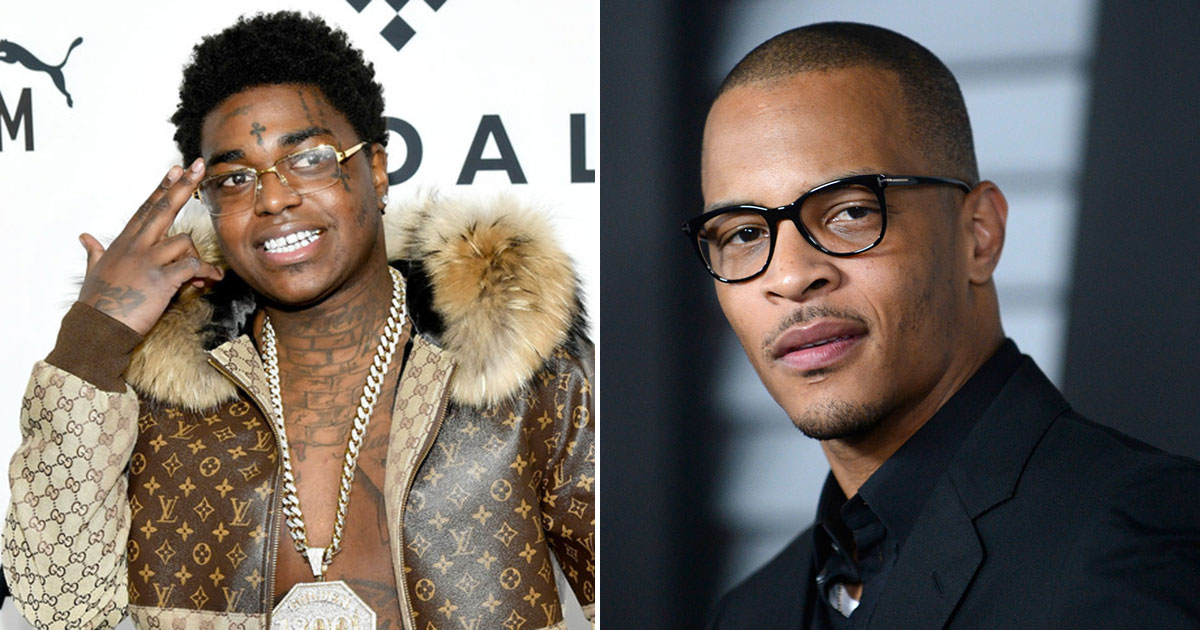 T.I. headed to the booth to address his beef with Kodak Black… and per usual, Kodak may have just taken things a little too far.
T.I. and Kodak Black have been going back-and-forth on social media over the past week. It all started when Kodak Black decided to hop on Instagram Live and make comments on how he was going to give Lauren London a year to grieve before shooting his shot. He ended up (kinda) apologizing for his comments but T.I. was still livid that Kodak would make light out of Nipsey Hussle's death. A few days ago, T.I.'s took things to to the booth to address his feud with the Florida rapper.
TIP took to Instagram Live to preview a new song he's been working on. On the track, the rapper seemingly addresses his feud with Kodak Black.
"I'm conditioned to see the vision, you/ I don't care if you eight or under twenty-two/ All that back and forth, what you trying to get into?/ I said what I said and I meant it to," he raps on the track.
Kodak has now responded with insults toward T.I.'s family even going as far as referring to them in homophobic slurs. Kodak Black went off on Instagram and said, "You should've made one of your little f*ggot a** little sons write a rap." Before accusing Tip of "trying to go viral every chance he gets," and then directing his attention to his wife Tiny, "You really mad cause you can't rap better than me…I'm in my own lane… This where y'all come for the swag…I don't even want that b****. I don't even want Piggy."
Peep the receipts below. What do you guys think? Has this all gone a bit too far now?
No Comments
No comments yet.
Leave a comment