| | |
| --- | --- |
| HERE FOR IT OR KEEP IT?: Xscape Finally Agrees to Make One More Album of New Music (Yes, Including Kandi Burruss) | 10.09.19 |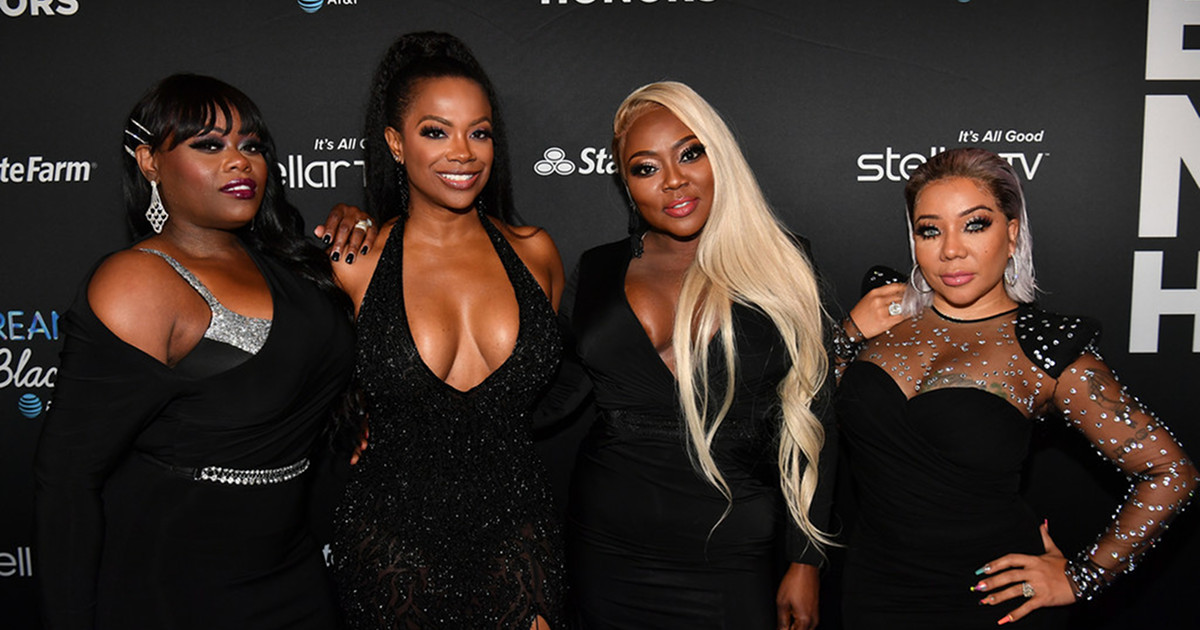 Xscape was recently honored with at the 2019 Black Music Honors, and, in a surprise moment, Kandi Burruss' mother disclosed that the music icons are heading back into the studio to record a new album.
Burruss along with group members Tiny Harris, LaTocha and Tamika Scott were present at the awards ceremony which took place in northwest Atlanta on Sept. 5. There they were granted the Urban Music Icon Award. But after inviting their mothers up during their acceptance speech, Burruss' mom, Mama Joyce, whom fans will recognize from "The Real Housewives of Atlanta," stepped up to say that the platinum-selling R&B quartet is not through recording just yet.
"They still have one album left," Joyce said to thunderous applause at the Cobb Energy Performing Arts Centre Thursday night. "The four of them, they started in my basement and I feel that they still have another album in them."
The revelation stunned Xscape and members Burruss and Harris explained their reaction exclusively to sources later in the night:
"Obviously she put us on the spot but, I mean," a stuttering Burruss says following the ceremony. "I guess we gon' grant her her wish. I didn't know what to say but at the same time, she put it out there, my group members are here … we gon' make it happen … we gon' figure it out."
Mama Joyce also discussed her on-stage admission saying, "I feel like [Kandi] just need to get with them and they need to finish that one last album. They all got the voice. They voice is just as good if not better today than it was back 25 years ago."
A highly anticipated fourth studio album from Xscape has yet to materialize in the last several years despite fans' desires for it. During an appearance on "Watch What Happens Live" in November 2017, LaTocha eagerly answered in the affirmative when asked if new music was coming. But Burruss quickly pointed out that it would only be LaTocha, her sister Tamika and Tiny who would be heading to a recording booth together. However it seems things have changed and all the ladies are on board which is great news for R&B lovers. Are you here for some new Xscape?
No Comments
No comments yet.
Leave a comment