| | |
| --- | --- |
| FREE JT CAN NOW BE READ BACKWARDS!: City Girls Member JT Has Finally Been Released from Prison; Prepares New Song "First Day Out" for Release Tonight! | 08.10.19 |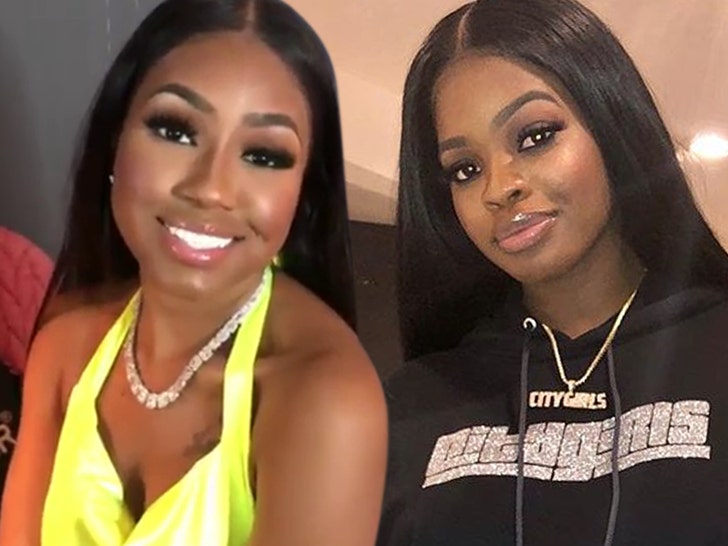 City Girls member JT is back home just in time for a City Girls winter.
JT, most known as the other half of rising female rap group the City Girls has finally be released from the Tallahassee Federal Correctional facility as confirmed by her group member Yung Miami today. After rumors ran rampant through the internet regarding JT's release early this morning, Miami let us know it was official by posting the cover art for what appears to be a new song released from the duo tonight titled "First Day Out." She captioned the photo "YOU B*TCHES IN TROUBLE!! MY BITCH HOME! ❤️🎈🥰 @thegirljt TONIGHT @ 10PM"
JT was behind bars for much of 2018 and '19, just as City Girls were ascending up both the rap and pop culture charts. Now that she's home, it's great to see that her first act is going to be giving fans some bars and seemingly picking up right where she left off. In a previous video, JT was recorded during a phone call explaining what she wanted her first song after prision to sound like, as she informed her friends that she'd been writing the entire time during her bid.
"I said I want my beat to be like Meek Mill and Cardi B – Get Up The First day out, Tee Grizzley song," she said before continuing, "When I be writing something I write my sh*t on pieces of paper and I put it all together."
Take a look at the video as well as the announcement below. Are you happy to see the City Girls reunited?
Welcome home, JT!
JT talking about the sound of her First Day Out song. 👀 pic.twitter.com/kCTcrvtVuZ

— Female Rap Room (@FemaleRapRoom) September 19, 2019
No Comments
No comments yet.
Leave a comment