| | |
| --- | --- |
| FACTS OR REACHING?: The Internet Seems to Think Iggy Azalea's "Money" Sounds Way Too Similar to Cardi B's "Money"..But the Answer is Actually Quite Simple | 15.03.19 |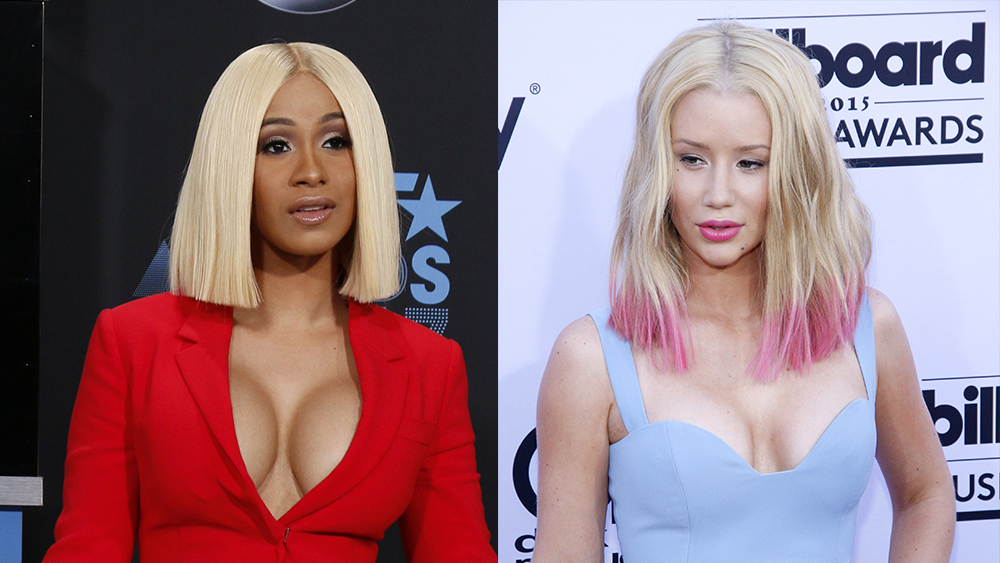 The comparison was pretty much all we saw during our previous "issa bop" or "issa flop" post.
Social media commenters the world over are wondering the same thing: Iggy Azalea's new single "Sally Walker" bears a strong resemblance to Cardi B's "Money," in relation to the chosen beat. Before taking in the overwhelmingly conspicuous response,
Iggy earmarked the song as the go-to single for her forthcoming project In My Defense, slated for release in the not-so-distant 2019. If you haven't heard it yet, here's your chance at a gander before the conversation reaches a standstill.
The answer to this jab is actually quite simple. The producer behind Iggy's "Sally Walker" beat is JWhiteDidIt, the individual who crafted Cardi B's "Money."
All signs point to Iggy, JWhite being on the same page regarding the issue. Cardi B hasn't mentioned "Sally Walker," in the hours since it debuted. Although similar in vein, the beats are sequenced using different BPMs.
Me to 🤷🏾‍♂️😈 https://t.co/RI4VhwSXZ5

— JWhiteDIDIT (@JWhiteDidIT) March 15, 2019
iggy's song is literally a mix of money with humble

— i'm baby (@tyler_dvrden) March 15, 2019
JWhite who also produced Cardi B's breakout hit "Bodak Yellow" even acknowledged the similarity to "Sally Walker" in his response to a Tweeter who suggested both songs were due for a mashup. What do you make of the likeness? It's honestly not uncommon for a producer to give artists similar sounds, however, one thing is for sure, both records are undeniably hot.
Listen to Sally Walker by Iggy Azalea and then go listen to Money by Cardi B pic.twitter.com/8MXPO6Iacd

— Mee$h World 🍕 (@Askaboutmeesh) March 15, 2019
'Sally Walker' is Diet 'Money' by Cardi B

— Jordan (@jordissima) March 15, 2019
Not gonna lie. I was hella disappointed with "Sally Walker." She just sampled Cardi B's "Money." Originality isn't something artists are focusing on anymore. They just wanna get on the radio. Smh

— Sam Jennings (@Saj0814) March 15, 2019
So we are we not going to discuss how Iggy azalea new song " sally walker " sounds like cardi B " money "… pic.twitter.com/RSKeXxyzH4

— issa crip💙 (@trapdollkayy) March 16, 2019
No Comments
No comments yet.
Leave a comment