| | |
| --- | --- |
| ISSA BOP OR ISSA FLOP?: SZA & Justin Timberlake Deliver Funky Uplifting Anthem "The Other Side" (VIDEO) | 27.02.20 |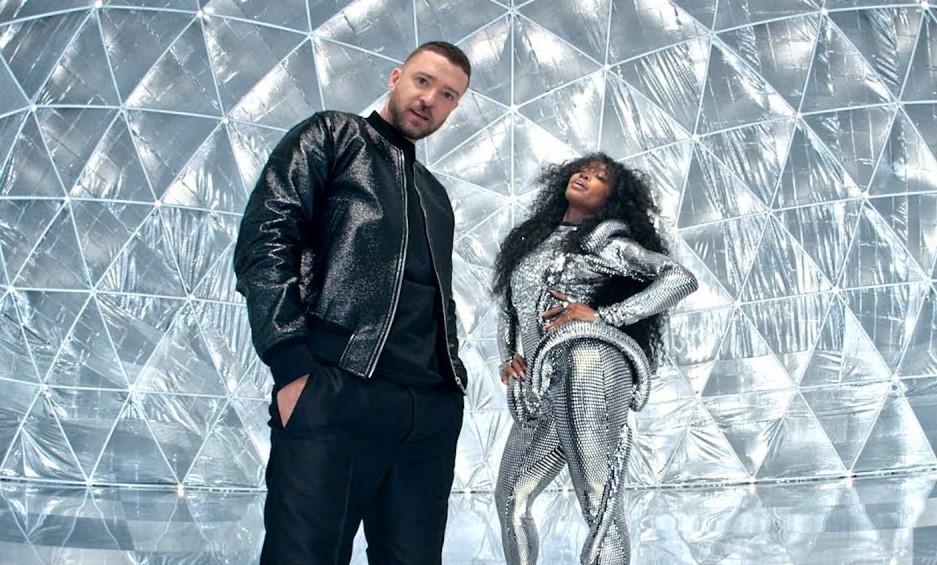 SZA and Justin Timberlake insist that you dance to their song for "Trolls World Tour".
In an interview back in August, SZA revealed that she had linked up with Justin Timberlake in the studio and raved about their musical chemistry. "When I heard his music and we started singing together and the harmonies and the note choices that we were finding together, it's like, 'Oh, we speak the same language,'" she said.
Now that we hear the product of this session, we can confirm that she was right. "The Other Side" is the first song to be released from the soundtrack for TROLLS World Tour, the sequel to the 2016 computer-animated kids film. JT shared a clip yesterday of him and Ludwig Göransson working on the track before calling in a "unicorn", namely SZA, to add a missing magical touch. That first Trolls movie gave rise to the takeover of Timberlake's "Can't Stop The Feeling." After giving a single listen to "The Other Side", one can confidently predict that the cheery self-empowerment anthem will be just as inescapable.
The music video for the SZA-JT collab premeired along with the track yesterday. The best part of the music video for "The Other Side" is that it seems they blew the whole budget on SZA's wardrobe. She undergoes multiple outfit changes, each one more dazzling and elaborate than the last. Her first immaculate fit is a metallic snakeskin bodysuit, which has an attached pipe snaking around her and matches the shiny set design. Another highlight is when SZA takes a tumble in heels, but still doesn't lose her million-watt smile.
Quotable Lyrics:
You're preachin' to the choir, stop hatin' on yourself
Quit playin' with your mind, you're spinnin
If you think that I'm a liar, just try it for yourself
The clouds will open up, blue skies are willing
Take a look at the flashy video for the track below and let us know what you think. ISSA BOP OR ISSA FLOP?
| | |
| --- | --- |
| SO Y'ALL AIN'T NEVER SEEN A LITTLE ASS?: Jennifer Lopez & Shakira Halftime Show Draws Over 1,300 FCC Complaints | 27.02.20 |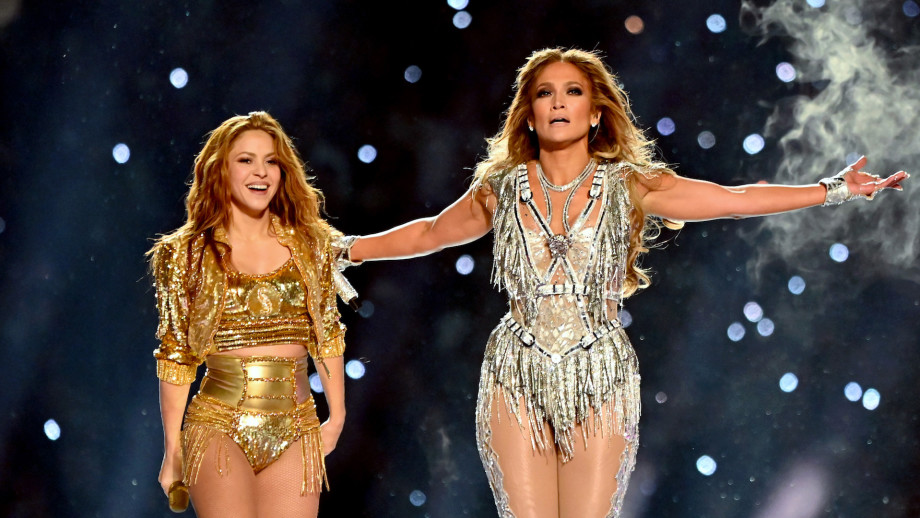 Over 1300 complaints were sent to the FCC because of Jennifer Lopez and Shakira's halftime show spark strange complaints about sex trafficking and the #MeToo movement.
Jennifer Lopez and Shakira shut down the Super Bowl halftime show this year with a spectacular joint performance but unfortunately, there's a few people in America who simply didn't get it. The FCC has received over 1300 complaints following the performance on Feb. 2nd because parents appeared to think that this was inappropriate for their children's eyes.
Complaints from across America poured in accusing Shakira, J. Lo and the Super Bowl for televising "extreme booty shaking," "pole dancing," and "S&M" outfits. A complaint from Hartford, Wisconsin seemed to find some sort of correlation between a Super Bowl haftime show and sex work.
"What a disgraceful and disgusting half time show! It's time to shut that down! Women who willingly strutted on stage looking more like street corner girls. In this day with all the sex trafficking, sexual abuse scandals, pornography, etc…. Really??? Beyond poor choice for the broadcasters and the "artists"! Bring back the marching bands in full uniform!" The complaint read.
Another complaint stated that they were not subscribing to the Playboy channel and simply wanted a wholesome Super Bowl viewing.
"A disgusting spectacle was on display during the halftime show of the Super Bowl yesterday and I'm sickened by the idea that this was broadcast in to so many homes in America and possibly around the world," an Oregon viewer said. "Selling sex seems to be the job nowadays, despite human trafficking and the Me Too movement. Shame on Fox."
Despite the amount of complaints that came in, it's miniscule compared to the 2004's NippleGate incident with Justin Timberlake and Janet Jackson that earned the FCC 540,000 complaints in the weeks following their performance.
| | |
| --- | --- |
| SAD TIMES: Tyler Perry's Nephew Reportedly Dead at 26 By Apparent Suicide After Hanging Self In Prison | 27.02.20 |
Tyler Perry's nephew, Gavin Porter, was reported to have committed suicide by hanging himself in prison, but his family is suspicious about these claims by prison officials.
Tyler Perry's nephew, Gavin Porter, reportedly died by suicide in his prison cell this week after hanging himself with a bed sheet, but Gavin's family is not buying the alleged circumstances of his death. According to TMZ, 26-year-old Gavin, whose mother is the sister of the famed filmmaker, was found dead in his cell at a prison facility near St. Helena Parish in Louisiana on Tuesday evening. Prison officials informed Gavin's family that he had hung himself with a bedsheet while he was being kept in solitary confinement.
According to these officials, Gavin was placed in solitary confinement after getting into a fight with another inmate over the weekend. Prison guards went to check on Gavin at around 6:00pm on Tuesday night and found nothing of concern, but when they later returned at 8:00pm, they found that he was dead. Gavin's family was told that there was no "foul play" involved in how he died, but according to TMZ's sources, the family is not sold. Back in 2016, Gavin was arrested for shooting and killing his biological father in front of his mother. He pled no contest to manslaughter and was sentenced to 20 years in prison.
| | |
| --- | --- |
| SAY WHAT NOW?: LHHATL Star Sierra Gates Accused Of Assaulting Pregnant Woman | 27.02.20 |
"Love & Hip Hop: Atlanta" star Sierra Gates has reportedly been accused of assaulting a pregnant woman during an altercation in 2017.
Love & Hip Hop: Atlanta star Sierra Gates has been charged for allegedly battering a pregnant woman, according to Bossip, and could be looking at some time behind bars. Bossip reports that the reality star and business owner was charged with two counts of battery and one count of battery against a female who is pregnant. Court documents indicate that the alleged incident occurred during the summer of 2017, but Sierra was not charged until last summer in 2019.
According to state statute, the battery on a pregnant woman charge is considered a crime of a "high and aggravated nature." Thus, if convicted, Sierra faces up to five years in state prison. It is unclear who the victim of the alleged assault was or if the baby was harmed at all. Representing Sierra in the case is celebrity lawyer, Adamma McKimmon, who was famously hired by Kevin McCall in his custody bid against Eva Marcille before she abruptly withdrew from the case. Sierra was ordered to appear in court this past December for a final plea hearing, but after McKinnon argued that Sierra could not mount a defense since the state had not yet turned over the evidence, the hearing was postponed.
Prepare to clutch your pearls! 😮😮😮#LHHATL is BACK with its most HEART STOPPING season yet! Don't miss out on the HEART of the SOUTH MON MARCH 16 at 8/7c only on @VH1! pic.twitter.com/TPJiSo0LmU

— Love & Hip Hop (@loveandhiphop) February 17, 2020
Sierra may have been referring to this case in the trailer for season nine of Love & Hip Hop: Atlanta, which returns next month on March 16th. In the clip, Sierra can be seen in tears, exclaiming, "I might be going to jail!" L&HHATL even reportedly requested to film Sierra's final plea hearing before it was cancelled. Last months, Sierra spoke out about her daughter getting attacked by another student and the student's mother on school property.
| | |
| --- | --- |
| YOU CAN TAKE THE MAN OUT OF THE GHETTO, BUT…: Nicki Minaj Publicly Apoligizes After Her Husband Gets Dragged By the People of Trinidad for Pushing People at Carnival | 26.02.20 |
Nicki Minaj's creepy husband accompanied her to Carnival in Trinidad but the people think she should've left him at home after embrassing her.
Carnival is in full swing around the world and, if you've ever been to the celebration, you know that family vibes are all over the place. It's basically a giant street party everywhere you go. People dress up and have the time of their lives for a couple of days before resuming their everyday lives. Nicki Minaj took a trip back home to Trinidad & Tobago this week to celebrate Carnival with the people closest to her, appearing on the Tribe Truck during a parade and turning up to Iwer's live performance. When the soca star attempted to get a little closer to the "Chun-Li" rapper though, her husband/apparent bodyguard Kenneth Petty quickly pushed his arm away and fans have started bashing him for daring to do so.
"CLEARLY @NICKIMINAJ HAS NOT SCHOOLED HER HUSBAND ON THE TRINIDAD CULTURE," one social media user sounded off in bold caps. Another fried off at Minaj "1) tell your bird to apologize to King Iwer George 2) do not bring him back to Trinidad for this disrespect." After a slew of similar comments, Minaj was forced to apologize to her fans.
Responding to a fan who advised her to possibly tell her man to loosen up, she apologized on his behalf and offered an explanation. "Oh gawd. Allyuh like shit eh? I go cuz all yuh real fkn stink yuh know? He don't understand anything about our culture. I apologize on his behalf," wrote the superstar rapper, bringing her top-notch Trini dialect to the forefront. "He's always in security mode. All love. Love my country to death. Love my ppl to death. Period."
When another commenter said that by next year, "honorary Trini" Kenneth Petty would be jumping up with Iwer instead of shoving him out of Minaj's way, the rapper added: "I should've told him it's a very comfortable family atmosphere. He's never been to a carnival in his life. Not even in Brooklyn babe."
Watch the video that caused people to get a little uncomfortable and let us know what you think. You can take the convict out of the ghetto, but… Thoughts?
Nicki Minaj apologizes for her husband's snub of Iwer George, the 2020 Road March and Power Soca Monarch amidst backlash from the people of Trinidad and Tobago pic.twitter.com/jBYIJEe80M

— Zj Sparks – Run Up And Down 💥👂 🎶 (@Sparkiebaby) February 26, 2020
Nicki Minaj man violated Iwer this nigga should never come back to Trinidad or is corn in he muddacunt

— Dion 6️⃣ixx 🇻🇨🇹🇹 (@d416ix) February 25, 2020
@NICKIMINAJ
1) tell your bird to apologize to King Iwer George
2) do not bring him back to Trinidad for this disrespect. https://t.co/CpYuuzSvZs

— Qia Gabrielle (@QiaGaby) February 26, 2020
This Nicki Minaj/her man/Iwer situation is a gentle reminder:

1.Don't bring sand to the beach.

2. Educate your American partners about our culture.

3. WE DONT TOTE NO FEELINGS🗣

— (Long Banso Name) (@LenOoLaLav_) February 26, 2020
@NICKIMINAJ next year please leave this schupid stush man home. How dare he shove Iwer pic.twitter.com/PXgcqfGtp2

— Tsai (@therealtriniT_) February 25, 2020
@NICKIMINAJ so you just gon a Let your Husband who has no concept of OUR culture, push Iwer George like that? He sized him. That's not cool…
He's not even enjoying himself. This is shit. https://t.co/nNyP6EsaUs

— Omari Luke (@Omari_L) February 26, 2020
Nicki Minaj's husband pushing Iwer is actually the most embarassing thing I've seen this week😭😭 LMAO

— Lauryn🇻🇨🇻🇨🇻🇨 (@bequia591) February 26, 2020
If "who tf you trying to touch" was a person#TrinidadCarnival2020 #NickiMinaj #iwer pic.twitter.com/KBC8VJUzol

— Kevin Petty (@kevink2912) February 25, 2020
@NICKIMINAJ keep ya bum ass husband on a leash next time y'all visit…put some respect on our Iwer damn it

— Atlas (@Shead____) February 26, 2020
| | |
| --- | --- |
| BECAUSE HE APPARENTLY DOESN'T KNOW CONDOMS EXIST: Future Accuses Eliza Reign Of Getting Pregnant On Purpose; Says She Calls Their Alleged Child "Check Baby" | 26.02.20 |
Future has been in an intense court battle with Eliza Reign, a woman who claims he's the father of her child.
The court battle between Future and the alleged mothers of his children rages on. The rapper has been entangled with two lawsuits connected to women who claim that Future fathered their toddler children. As he enjoys his time with rumored girlfriend Lori Harvey, the rapper continues to his tit-for-tat with Eliza Reign and Cindy Parker.
In a new report made by TMZ, Future has yet to claim paternity for the children of either woman. The outlet states that Future has submitted court documents accusing Eliza of referring to her child as "Check Baby" because she believes the child will help her get money from the rap star. "Future's lawyers define the term as 'slang terminology describing a child conceived solely for the purposes of extorting monies from the father of a child in the child support setting,'" TMZ wrote.
The documents also reportedly show that Future alleges a friend of Eliza's admitted that Eliza previously researched how much money Future pays to the other mothers of his children. There are also reported accusations that Eliza took fertility medication to help her get pregnant. It seems that Future is insinuating that if he does turn out to be Eliza's child's father, she got pregnant on purpose and with money in mind.
Future is also hoping that a court will put a cap on any child support Eliza may receive, claiming that she only needs $450 per month based on documents she provided about her financial status. Right on cue, Eliza is clapping back at that with a flurry of social uploads, attempting to prove him wrong. After Hendrix's most recent claims against Reign, she has taken to Instagram to clear her name.
"At this point, even I'm tired of hearing about the case. It's much easier to just be responsible. Honestly," wrote Fewtch's alleged baby mama. She can say that again… "And for the record, I have never referred to Reign as a 'check baby.' Others who dislike me have. People can make claims all day but that's a bit much. I love my baby and it shows. And that's all ima say."
But that wasn't all she had to say. She went on to criticize Future for never even paying her a single dime to raise their baby. "Haven't got a half penny since I got pregnant and she's almost a year old. What check? I'm not speaking on him. I just gotta clear that up cuz at this point, it's harassment, slander, and defamation."
This is definitely dragging on for longer than it should have. At a certain point, enough has got to be enough.
| | |
| --- | --- |
| GIRL, WHO IS THAT?: Whitney Houston's Hologram Concert Tour Begins & The Internet is Not Here for It | 26.02.20 |
Whitney Houston passed away eight years ago, and some fans are accusing her estate of using this tour as a way to cash in.
Eight years after the world lost powerhouse vocalist Whitney Houston, fans are receiving an opportunity to see her live once again. The late singer lost her life to an overdose during the weekend of the Grammy Awards back in 2012, and recently, her estate has shared that they were planning to use her hologram in a live show. The string of concerts launched this week, and a preview of the digital Whitney has some fans sharing their ire with the show.
The "An Evening With Whitney: The Whitney Houston Hologram Tour" kicked off in England on Tuesday (February 25) and fans watched as the hologram of the singer sang hits like "I Wanna Dance With Somebody" and "Greatest Love of All." While the concert has been teased for some time by Pat Houston, the executor of Whitney's estate, fans are now vocalizing their disapproval of the tour.
According to disgruntled fans, this attempt at a hologram tour is nothing more than a way to cash in. "This is an artist who … did not always seem in control of her image, or her sound, or her finances," said @jasonkingsays. "Now there is this potential that she's being exploited all over again."
Check out the Whitney Houston hologram in action in addition to a few reactions below. Also, let us know if you think the look of the hologram resembles the singer.
Y'all. Please don't go to any Whitney Houston holograms events. pic.twitter.com/WzVujInWMz

— Successory (@FeliciaDearly_) February 21, 2020
Whitney Houston wanted to die so that you could profit off of her posthumously by creating a hologram tour with Playstation 1 graphics? Chile…the delusion. https://t.co/QPjkZQ8G97 pic.twitter.com/3nsoN12ji0

— Simply the Mess (@TeaNlemonade) February 19, 2020
I'm not saying the Whitney Houston hologram tour will be a hot mess, but they are suggesting she had as much grace as a malfunctioning The Sims character wafting away a fart on #ThisMorning pic.twitter.com/9uJJCnCfTZ

— Melodi Adam R (@MrAdamR) February 19, 2020
'Can't take away my dignity' sings the creepy hologram of the deceased Whitney Houston #ThisMorning

— G.K (@gmk_88) February 19, 2020
Miss the true Whitney Houston's supporters with that exploitative hologram tour. Whitney's legacy is preserved. Her voice speaks for itself. These money hungry, lugubrious leeches preying on the dead; such a shame. 🌺 Want a night with Whitney? Go on youtube and watch her. pic.twitter.com/po747pnGbt

— Dezined By Ni-Kaye (@dezinedbynikaye) February 22, 2020
| | |
| --- | --- |
| NOW WAIT A RUGRATS GONE WILD ASS MINUTE: Bhad Bhabie & Skai Jackson's Mothers Are Beefing Right Along with Them | 26.02.20 |
The beef between 16-year-old rapper Bhad Bhabie and Disney star Skai Jackson escalated when both of their mothers got involved.
If you've been keeping up-to-date on what 16-year-old rapper Bhad Bhabie has been up to — we don't blame you if you haven't — then you've likely come across her numerous disses against Disney star Skai Jackson. The teenager has been going after Jackson for the last twenty-four hours, accusing her of getting intimate with Youngboy Never Broke Again, Lil Gotit, and a few other rappers that she considers friends. Jackson refuses to comment on the negativity, taking the higher road and speaking about all of her current successes on Twitter instead. However, her mother is not the same. In the most recent development involving the two and their feud, their parents have officially gotten involved and are trashing each other just like their kids.
Book doing pretty well✔️
Finalizing makeup deal✔️
Shopping treatment to major studios & producers✔️
Working on speech for Ted Talk✔️
Going over scripts✔️
Recording Netflix animated series✔️
Vlogging for my YouTube channel✔️
Hosting 18,000 youth for We Day✔️
No time 4 negatives!🚫

— Skai (@skaijackson) February 25, 2020
Replying to a comment left on her page by Danielle Bregoli, Skai Jackson's mother scolded the star with her motherly advice. "Take this shit somewhere else and leave my damn daughter alone," requested Kiya Cole, the mother of Skai Jackson. Bhad Bhabie's mother Barbara came through with her own trash talk, responding, "Oh listen to you preach tell your daughter to stop speaking on mine and you think you are calling my daughter Ratchet. Remember I come from New York too."
Yikes… It didn't end there though. In fact, things only got worse. Kiya Cole clapped back, saying, "Bitch! You ain't saying nothing but a word! If you want a problem with me, I will surely give you one!!!" She then went on to call Barbara ratchet before Bhabie's mom accused Skai Jackson of sleeping around with "all them rappers." Considering the fact that Skai is only seventeen-years-old, that's a pretty inappropriate claim to make.
Read the full exchange in the post below and be prepared to cringe. Thoughts?
| | |
| --- | --- |
| NOT ME, GIRL!: Doja Cat Denies Doing Drugs After the Internet Accuses Her of Being High Off Cocaine on Instagram Live – "I Was Scared I Had Boogers" (VIDEO) | 26.02.20 |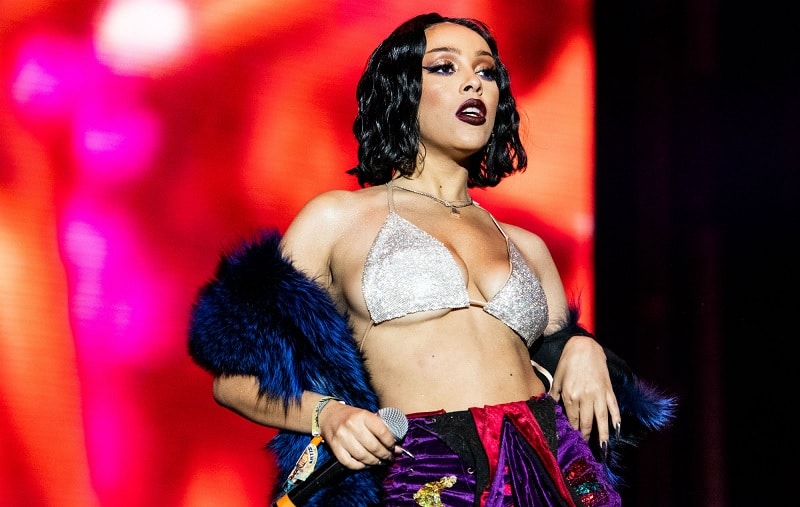 Doja Cat says she was not on that booger sugar despite what some may think.
Doja Cat has offered an explanation as to why she was wildin' out on Instagram Live the other day, shooting her shot at Russ and gushing over Nicki Minaj and how much she wants new music from the rapper. The "Moo" songstress has found her name in the news this week after she drunkenly ranted about how much she loves Nicki Minaj, taking the opportunity to joke around with rapper Russ, who was commenting on the live-stream. In the direct aftermath of the clip going viral, Doja Cat has been forced to defend her name, noting that fans have been in her mentions accusing her of doing cocaine.
To their credit, she was playing a lot with her nose in the video. As per her own accord, Doja was just afraid she had an excess of boogers in her nose. "Lol people think I do drugs," she started her defence. "I think I was scared I had boogers but if you guys want to be worried about me doing cocaine that's fine at least you care. That's nice of y'all." She then continued to detail her chronic boogies. "I always have dookie hanging out my nose and I gotta pick it a lot cuz I get sniffles from dressing like a slut all the time. Have you ever seen me in a sweater? No. That's why I'm digging in my fuckin face."
However, it wasn't just the nose-fiddling that had Twitter detectives convinced she did some lines. She also looked a "lil shaky", as one fan pointed out. Doja replied to that accusation by clarifying how hammered she was that night. "I had to be put on an IV for alcohol poisoning shortly after that. I over drank. That's why I look fucking terrible."
As if she needed any further increased attention, the Los Angeles native took back to the Gram just a few hours later, however, in a much better light, uploading a picture of herself showing off her totally phenomenal body while rocking nothing but her birthday suit. In the image, she sports a pearl necklace and pink fur but she was clearly in the middle of changing into her wardrobe. An ample amount of side-boob and ass is displayed for the viewers' enjoyment. Take a look at the stunning photo as well as the aforementioned video and explanation below:
That coke is COKING https://t.co/xcwjaimndi

— RIP KOBE (@PRTheGreat1) February 22, 2020
Everyone is coming for Doja Cat for alledgedly doing coke on ig live.. we pretty bitches can't even do coke in peace anymore. Is nothing sacred to u ppl? pic.twitter.com/mljRWGTgME

— nasty.jpg (@nastjpg) February 24, 2020
doja cat made that long ass video abt people trying to make her look bad by saying she does coke when the real story is she drank so much she had alcohol poisoning and had to be put on an iv lmfaoo like huh?

— kabesa seku (@purrrrkins) February 24, 2020
Doja cat, you date white men.. WE KNOW YOU LIKE COKE!! https://t.co/Zit2qnA8Cn

— TrapScholarChamp 🎓🌐 (@ScholarworldC) February 24, 2020
Its funny to me how everyone shaming doja cat doing coke meanwhile its totally normal for rappers to be leaned out their gullet and visibly destroying their body

— highest possible resolution (@jcambeats) February 24, 2020
Idgaf if @DojaCat did coke. I'd do a line off her ass. https://t.co/wZHwMXzdug

— WaifuWoe (@SenpaiWoe) February 24, 2020
Doja Cat acts like that all the time on IG LIVE she's been doing that for years
She's a super excited art Jawn
If she has a coke problem she is very very highly functional also if she has a coke problem she must be able to pause because she does not do coke while on live

— Fetty Wiki (@dances) February 24, 2020
| | |
| --- | --- |
| STAY PETTY OR DIE TRYIN': Socia Media is Currently Side Eying 50 Cent After Posting Tasteless Meme Involving Dwyane Wade's Trans Daughter & R Kelly | 25.02.20 |
You can always count on 50 Cent to spark up some controversy via social media.
50 Cent is once again taking the heat for his controversial joke. More than a week after Dwyane Wade confirmed that his child Zaya is a transgender, the rapper/actor made fun of the retired basketball player's daughter with an R. Kelly meme.
On Sunday, the 44-year-old rap star and professional troll reposted a meme that imagines Dwyane's conversation with the pissy singer after the athlete's child Zaya came out as transgender. "Heard you had a daughter now," says Kelly in a text bubble above his head. "U touch her I'll kill ya," responds Dwyane. Per usual, 50 saw the opportunity to make a joke out of the situation. "LOL NOW THIS SOME FUNNY SHIT," he wrote in his caption.
But some others think his joke was tasteless. He received backlash from some of his 25 million Instagram followers who saw the joke as distasteful. "Actually not funny at all. That's some bad taste in comedy," wrote one commenter, while another added, "Son you're outta pocket." "Uhm besides the fact that Zaya was brave enough to identify herself, Dwayne also has a little baby girl! So this is wrong on all levels," one explained why Fif's post was disturbing.
Another simply wrote, "This not funny." A third user blasted the "Power" co-creator/star for using the meme to promote his show and other business ventures. "Promoting your show through clown posting…..you're a clown yourself," the said person wrote.
"Really really I am not laughing at this. I refuse to laugh at this. No I will not laugh. You will not make me laugh. You think I am going to laugh. You really think I am going to laugh," one remarked. Someone else disagreed with Fif as writing, "Actually its not funny at all."
Another user got serious while addressing those who found the meme funny, "The fact that so many people think this post is funny is actually sickening..S**t like this is what drives KIDS into depression or even committing suicide." The said person also attacked the rapper over his strained relationship with his eldest son Marquise Jackson, "50 your son doesn't even like you which says a lot about your relationship with your child !!"
Take a look at some of the reactions to 50's poor taste post below and let us know what you think? Did 50 cross the line?
@50cent how do you make fun of Dwyane Wade's child? That's just a cold-blooded coward move but it don't surprise me cuz that's what you are cold-blooded coward! Ain't your mama a lesbian? You might have a little twist in you! Hahaha stop being a fake bully!

— Quenton Wells (@quenton_wells) February 24, 2020
| | |
| --- | --- |
| THIS IS THE SONG THAT NEVER ENDS: Jussie Smollett Returns to Court; Pleads Not Guity to New Charges | 25.02.20 |
Jussie Smollett is back in court where he pleaded not guilty to felony charges of lying to the police and staging the alleged hate crime that took place in 2019.
Once again, Jussie Smollett has pleaded not guilty to the charges against him. The embattled Empire actor faced Cook County Judge James B. Lin where he entered a not guilty plea after charges related to the 2019 alleged hate crime were refiled against him. "You need to come back to court and you're required to do so," Linn asked Smollett. "Do you understand?" The actor responded with a simple nod. The actor also filed a motion to have the case dismissed. PageSix reports that he was released on $20K bond. He is expected to return to court on March 18th.
TMZ reports that the indictment lists his newly filed charges as "disorderly conduct" related to allegations of lying to police. Special prosecutor Dan Webb claimed the actor "planned and participated in a staged hate crime attack, and thereafter made numerous false statements to Chicago Police Dept. officers." 
Abel and Ola Osundairo, the brothers who were allegedly involved in Jussie's plot, were in attendance at Jussie's arraignment, although they didn't need to be. Gloria Schmidt, lawyer for the brothers, said that they're willing to cooperate with police and testify against Smollett. "They're lives have been put on hold for this moment and for this process," Schmidt told reporters after the hearing. "They will be here until the very end of this process." 
Jussie Smollett's attorney enters a plea to not guilty. Next court hearing scheduled for March 18. Recognizance bond set at $20,000 @WBBMNewsradio

— Rob Hart (@RobHartWBBM) February 24, 2020
| | |
| --- | --- |
| GIRL, WHAT?: Lori Harvey is Tired of Blogs Talking Talking Her Thotcapades – "It's Definitely Frustrating" (VIDEO) | 24.02.20 |
Though she doesn't exactly hide her multiple relationships with high-profile men, Lori Harvey thinks reports on that are "clickbait" after being the subject of gossip, especially as it pertains to rumors about her alleged romantic relationships with popular figures in hip hop.
She lives her life out loud while also keeping details of her escapades under wraps, but Lori Harvey is sharing a bit about herself on the PrettyLittleThing Podcast. This was the first time Lori has sat down with a podcast and most of the conversation was about the rise of her modeling career that most didn't even know about prior. After mentioning Paris is her favorite city and dropping a few fashion designer stories, Lori spoke about what it's been like having her name in headlines almost every day.
"It's definitely frustrating," said Lori. "I think I've developed tough skin through it all and you know, you just have to learn if someone wants to think the worst of you, they're gonna think the worst of you no matter what you say and you can't defend a lie. So, I think it's a lot of things that are false about me in the media because clickbait is very real."
"I think that's one thing that the public doesn't understand is that a blog can literally say anything, but if the word 'alleged' is in it, they can't get in trouble for it. 'We didn't say it was true, we said 'allegedly." Yeah. I don't think there's an article that you can find about me that doesn't have the word 'alleged' or 'rumored' in it. Because there's no confirmation and they don't care to fact check."
Lori also spoke about her first trip to Jamaica for her recent 23rd birthday celebration. "Had the time of my life, it as so much fun," she said. "I think everyone was throwing up at the end of the night." The podcast host tried to slide in a "life is good at the moment" comment, but Lori didn't acknowledge the reference to her "rumored" boyfriend Future. Listen to the PrettyLittleThing Podcast with Lori Harvey in full below.