| | |
| --- | --- |
| YOU MIGHT WIN SOME, BUT..: Lauryn Hill Reportedly May Lose New Jersey Mansion Over $1 Million In Back-Taxes | 19.08.18 |
New financial troubles have met the icon.
Ms. Lauryn Hill is one of the most beloved artists in the hearts of Hip Hop fans. When reports of financial troubles concerning the rapper arise, many of those hearts sink. A new report states that Lauryn Hill may lose her New Jersey mansion.
Hill has defaulted on her taxes once again, resulting in her home being set into foreclosure. Late last year, Rothman Realty LLC filed a lawsuit against Hill. According to this suit, the artist failed to pay taxes on her property in 2003. Rothman Realty LCC then acquired the tax lien and fulfilled the responsibility of paying the tax bills which totaled $993,901 as of April 2018.
The defendant did not respond to the foreclosure suit, so Rothman Realty LCC ultimately succeeded in getting a judge to make her mansion's foreclosure official. The property will now be placed for sale at a Sheriff's auction in order to repay Rothman Reality for the tax payments they have made to date.
Lauryn Hill had purchased her South Orange home in 1997 at the peak of her success with The Fugees. The 5,000 square foot mansion set on half an acre was valued at $430,000 at the time. The property is now worth an estimated $1.06 million.
| | |
| --- | --- |
| SAY WHAT NOW?: Nicki Minaj Claims Her "Astroworld" Rants Are Sarcastic Jokes – "Loosen Up" | 19.08.18 |
Damage control or genuine trolling?
This is becoming a bit convoluted. Nicki Minaj dropped her long-awaited album Queen last week, and she was expected to take the number one position on Billboard's Hot 200 charts. DJ Akademiks got his hands on the numbers ahead of the official announcement and revealed that Travis Scott would remain in first place, leaving Queen to take second place. Nicki then let off a few sub-tweets aimed at Akademiks before she jumped into the comments and called the post "fake news." Once the official numbers were announced, it was revealed that Akademiks was correct. As a frustrated journalist, Ak took to social media to remind his opposers to never compare his work to fake news ever again.
Rappers are professional liars. Been said that. I don't want none of y'all ever to refer to anything I'm associated with as fake news ever again in your life.

— DJ Akademiks (@IamAkademiks) August 19, 2018
"Rappers are professional liars. I been said that. I don't want none of y'all ever to refer to anything I'm associated with as fake news ever again in your life," wrote Ak on Twitter. During the back and forth, Minaj also claimed the Spotify gave Drake placements that they would not give her. She also brought Kylie Jenner and Stormi, Travis' girlfriend and daughter, into the argument. "I put my blood sweat & tears in writing a dope album only for Travis Scott to have Kylie Jenner post a tour pass telling ppl to come see her & Stormi," wrote Minaj. She also claimed that sexism played a role in her reduced streaming.
Somebody tell Nicki to use the "Drake didn't Post my album" excuse .. that one works well n it's actually true lol

— DJ Akademiks (@IamAkademiks) August 19, 2018
I'm so disgusted. Your music puts money in their pockets and they treat you like that? Wow. The industry is fucked up. https://t.co/2U42GIGAWv

— #1 LLC STAN (@RichieMinaj_) August 19, 2018
After all of the tweeting, Minaj claimed that all of her ranting was in good fun. "People are calling me thinking I'm huffing & puffing. Omg y'all this is sarcasm/dry humor. Yikes," she tweeted after her apparent meltdown went viral.
People are calling me thinking I'm huffing & puffing. Omg y'all this is sarcasm/dry humor. Yikes. I'm having the most iconNIC time. Come let me kiss you. 😩😘😘😘 Who's coming to the secret show? When people call me & hear me crackin up laughing they seem so puzzled. Loosen up 😅

— QUEEN (@NICKIMINAJ) August 19, 2018
| | |
| --- | --- |
| IT BE YOUR OWN: Terry Crews Sued By Former Friend & Social Media Manager For $1M | 19.08.18 |
Terry Crews is "being exposed to the "friend" hustle."
Terry Crews is not just dealing with any regular lawsuit, he's dealing with one where a former friend and employee of his is coming after him. According to Variety, The Brooklyn Nine-Nine star is being sued by Darwin Hall for more than $1 million, adding how he was defamed in a number of tweets that led to personal threats. "Plaintiff Hall was terrified and feared for his safety as well as that of his family," documents read.
Apparently, Darwin started working for Terry in 1999 when Terry was really getting his career going. Later into Terry's career, Darwin handled all his social media pages and websites. He was paid $28,479.06 and alleges that he's still owed for 6,000 hours of work at $55 an hour. In 2015, Darwin says he went to help a friend with a dating app and Terry "flew into a rage" and demanded he dropped the contract. Darwin asked for money to compensate for lost wages and says that Terry agreed.
But according to past tweets by Terry, it wasn't exactly a "dating site."
"I grew up around all different kinds of hustles, the drug hustle, pimp hustle, Ponzi scheme hustle, gambling hustle, family hustle, even the church hustle. I am now being exposed to the "friend" hustle," Terry tweeted. "When I found out he was building porn sites, I told him I couldn't work with him anymore, I saw how it all would backfire on me. He agreed to no longer build them… Then promptly asked ME to pay him to replace all the money the porn sites would have given him. I refused."
Darwin claims that these tweets are false and defamatory. The case is still ongoing.
When I found out he was building porn sites, I told him I couldn't work with him anymore, I saw how it all would backfire on me. He agreed to no longer build them…

Then promptly asked ME to pay him to replace all the money the porn sites would have given him.

I refused.

— terrycrews (@terrycrews) December 25, 2017
I grew up around all different kinds of hustles, the drug hustle, pimp hustle, Ponzi scheme hustle, gambling hustle, family hustle, even the church hustle.

I am now being exposed to the "friend" hustle.

— terrycrews (@terrycrews) December 25, 2017
| | |
| --- | --- |
| Demi Lovato's Overdose: VMA Producers Unsure Of How To Address The Issue | 19.08.18 |
The event is known to take on social issues during the festivities.
This year's edition of the MTV Video Music Awards is struggling to hit a sweet spot. Although the event sometimes brings forth tough issues to their platform, the production is wary of making the event too somber. This might prove to be a challenge considering all of the turmoil one can witness on the news and within the entertainment industry itself.
This sentiment is amplified by the concern of Demi Lovato and her highly-publicized overdose followed by her subsequent hospitalization and rehabilitation efforts.
The program's executive producer Bruce Gilmer opened up about the production's awareness of how their treatment of this issue might affect their viewers. He said he wants this year's event to be "energetic, positive and loud."
"It's so important. We just talked about this. We toggle back and forth with this big platform. Sometimes, the thought is, 'Let's use this for a greater good.' But sometimes, we get feedback that people want to come in and escape the world for a minute […] We're overrun with politics and messages, so what you're going to see this year are a couple of poignant moments and the lion's share is going to be straight fun."
One of these poignant moments refers to the passing of the legendary Queen of Soul, Aretha Franklin.
"She was one of the most incredible voices of all time. It's beyond sad. She has such an incredible legacy she left behind. We're going to do something, but we're waiting to see what form it takes. We'll see. We want it to be honest and get the right people involved."
| | |
| --- | --- |
| CAN OLIVIA POPE JUST MAKE THIS GO AWAY?: Shonda Rhimes Is Getting Sued Over A Crack In The Sidewalk | 19.08.18 |
The TV legend, who wrote How To Get Away With Murder, is too famous to get away with a broken sidewalk in front of her house.
A man named Dr. Kuo Chao is suing Shonda Rhimes for the extremely dangerous broken sidewalk that she left unfixed in front of her mansion last summer.
The doctor, according to TMZ, is a "prestigious interventional neuroradiologist" who graduated from Yale so he must know what he's talking about when he alleges that he suffered a broken wrist, "damaged cartilage and lost range of motion and function in his wrist and arm, which has caused limited mobility and loss of strength and stamina." What this did was lead to the loss of his "fine motor skills," keeping him from his work, where he treats "stroke and anuerysm" patients
Now, Dr. Chao is suing Rhimes for an unspecified amount, but we can guess that if he's a doctor and she's the biggest TV writer on earth, then it will be a lot. The doctor believes that the bump in the sidewalk was Rhimes' responsibility to fix, not the city's. Partly, it's understandable, Shonda seems capable of anything, but would anyone really want to distract her from her new responsibilities? Rhimes recently signed a deal with Netflix worth $150 million that has her creating eight new shows which are already all in development.
| | |
| --- | --- |
| CLAPBACK CHRONICLES: Iggy Azalea Out For Blood After Troll Compares Her to Throwback Movie "White Chicks" | 19.08.18 | Iggy Azalea escapes with the head of her Instagram bully.
We all remember when Marlon & Shawn Wayans powdered their faces and infiltrated a predominantly white upper crust community on strict orders from the FBI. The "white face" makeup, along with the bassy overtone of their voices, Marlon & Shawn walked away pop culture icons for the rest of time. You could argue that White Chicks become more appreciable once it became memefied. This type of phenomenology, or rather a 2nd rapture, is not exactly common in popular culture.
With that being said, Snoop Dogg first made the connection between the White Chicks' characters and their perceived resemblance to Iggy Azalea. It should be noted that Snoop Dogg was out there kicking tires because he felt Iggy was misrepresenting the culture, and not because she actually looks anything like the characters in the movie. Her response to Snoop Dogg in 2014 was "ima be the bigger man in this situation and leave it be."
However in 2018, and with a lesser challenger standing guard, Iggy Azalea spared her next victim much less mercy. An Instagram troll going by "xrxgx517" reignited the 4-year gag in the comment section of her Fashionova editorial. The troll posted the words "White Chicks part 2," which for some reason resonated more strongly this time around. Her response: "you look like you shared a room with French Montana and he sucked all the nutrients leaving you the genetic crumbs to cling to life with."
| | |
| --- | --- |
| SHE COULD WEAR DESIGNER, BUT THAT FASHION NOVA FIT: Cardi B To Headline Fashion Nova Fashion Show, Might Drop New Single "The Night Of" | 19.08.18 |
The Cardi B x Fashion Nova arrangement reaches new heights.
Cardi B has been campaigning for Fashion Nova long before they could even afford to pay her a sponsorship deal. But with her help, the fashion brand has become a full scale entity, to the point where they are organizing a fashion event slated for November with the Bronx phenomenon scheduled to headline. The folks over at TMZ have reported that Cardi may have plans to drop a single the night of the event. On top of that, other "big names" are slated to perform on the bill as well.
Fashion Nova's CEO Richard Saghian says the fashion show will be broadcast live on their website, for those living out of state. Saghian reached out to Cardi B once he noticed the Bronx rapper flaunting the affordable wears on Instagram. Since then they've reached some kind of mutually beneficial agreement. Cardi B would eventually immortalize their work relationship on her song "She Bad," where she rapped, " "I could buy designer, but that Fashion Nova fit."
Fashion Nova doesn't exclusively do business with Bardi, Kim Kardashian, Amber Rose and Teyana Taylor have all supported the brand on social media. Prior to her FN line drop, Cardi has new music in the stash that she will be unleashing on the world. Earlier this month, she teased a release date for an upcoming project. "There's about five songs that I was supposed to put on Invasion Of Privacy but they didn't fit and make sense," she recently said in an Instagram video. "So I'm gonna put it on this project that I really want to put out on Sept. 1, but I'm missing like four or five songs."
| | |
| --- | --- |
| IN CASE YOU MISSED IT: Drake Disses Kanye West While Performing "Know Yourself" In Chicago (VIDEO) | 19.08.18 |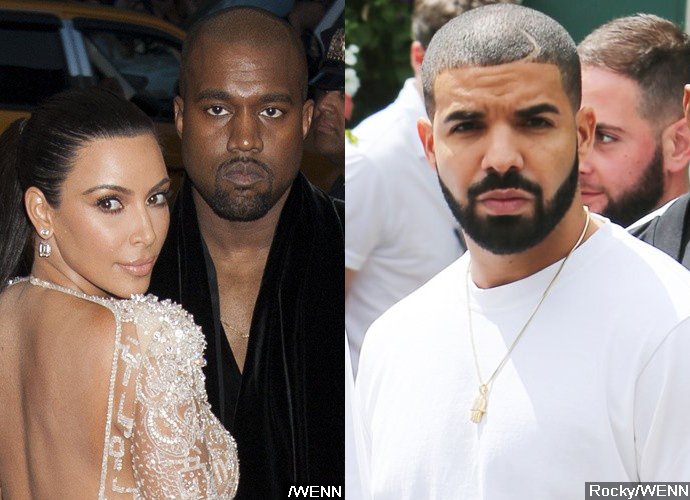 Drake is still taking shots at Kanye.
Although Pusha T is the one who came for Drake earlier this Summer, Drizzy is still harboring resentment in his heart for Kanye West. Just two months ago, Drake was rumored to have a diss song loaded for Pusha T and Kanye West, to strike back after the world-shaking "Story of Adidon" diss hit the web. While several fans thought that Drake dragged Kanye into the feud in the same manner Pusha brought Lil Wayne in, speculation from the internet pointed to the idea that Kanye was the one who told Pusha about Drake's baby. J Prince claiming that Drake's diss song would have ended Kanye's career only furthered the speculation.
It looks like Drake still has a few words for Kanye, after subliminally dissing him throughout the Scorpion album. While performing "Know Yourself," which happens to be the song at the center of the Drake ghostwriting conspiracy that Pusha T used to reignite the feud, Drizzy took a shot at Mr. West. Instead of rapping "Then Kanye dropped, it was polos and backpacks/ Man, that was when Ethan was pushin' a Subaru hatchback," Drake changed the lyrics to "Then Kanye flopped."
Kanye's most recent solo album ye didn't sell anywhere near as many records as Drake's Scorpion, which seems to be the point Drizzy is trying to make. It could have been a simple slip of the word "dropped," but Drake seems to be a man who doesn't confuse his words very often. The crowd lets out an audible "boo" when he disses Kanye, and Drake even stutters a bit after dropping the lyrical jab.
| | |
| --- | --- |
| FACTS OR REACHING?: Bow Bow Celebrates "Unleashed" 15-Year Anniversary While Refering to Himself as the "GOAT" | 19.08.18 |
The rapper goes down memory lane.
Bow Wow was quite the phenomenon as a youngster. The beginning of his career was stellar as Lil Bow Wow and his change of moniker defined a new era in his success. His third studio album called Unleashed is the very first full-length project he released after dropping the "Lil" from his name. The LP, which came out 15 years ago, was a hit.
The artist took a sliver of time to remember the fan favorite. He posted a short clip of his music video for "My Baby" on Instagram and asked his fans which track off the album did they love the most back in the day.
"15 years ago today Bow Wow's Gold Selling Album "Unleashed" was released. What was your favorite song? #UNLEASHED 🐐 #HITS#MYBABY #JaggedEdge #Bowwow"
The emoji of a goat was slipped into that caption. Although Bow Wow might not be at the top of the game right now, Unleashed was an unprecedented success for a rap artist of his age. The record was gold certified before online streaming was a consideration in sales numbers.
The album was propped up by big names in the industry. T.I. was credited as a co-writer while the production was handled by the likes of Lil Jon, Swizz Beatz, Jazzy Pha, The Neptunes, and Bink!. Amerie, Baby, Mario and Jagged Edge have also been credited as features on the album.
| | |
| --- | --- |
| NOT ME, GIRL!: Future Calls Bullsh*t On Woman Claiming He Promised "To Fly Her Out" | 19.08.18 |
Future claims to have been set up on a fake "booty call."
There's no better to fight off an inquisition into your private life, than to handle biz yourself. Future did just that, responding to an Instagram user who made one of "their exchanges" public. The Instagram user, going by the handle @real.shyanne posted a screen cap in which "Wya? Im bout to fly you out." It's unclear what spurred the conversation, but "Shyanne" as we'll call her, mentioned in passing that Future's solicitation was essentially her meal ticket: "Welp thats my mil ticket , bye yall."
Then the post started to gain traction on the social media platform, and Future soon took notice, where he refuted ever coming into contact with hers truly. His response: "Dats cap.., it was allll a dream! Nice Photoshop, enjoy."
Believe what you will, but several Instagram chimed in with their support, others ragged on her completely, giving her comment section the pretense of a gender clash, some arguing for/against "clout chasing," others more suspicious of Future and his rumored exploits. This minor clash follows weeks of misapprehension over cryptic Tweets, many thought you were directed at Ciara, but alas it doesn't really matter.
If Future is right to frame the screen cap a "photoshop," it would represent one of the many perils of being famous for which rappers like himself must cope with daily. There's also a minor chance he caught lackin' on the web. The jury's is out.
| | |
| --- | --- |
| THE BATTLE IS OVER: Nicki Minaj's "Queen" Beat Out By Travis Scott's in Sales as "Astroworld" Spends It's Second Week at #1 On Billboard | 19.08.18 |
Minaj's strong efforts seem to have fallen short of gaining the top spot on the charts.
Nicki Minaj's new album had a strong contender before it's release through Travis Scott's success with Astroworld. The race has been tight all week but the official numbers are finally in for Nicki Minaj's 'Queen' – confirming that the set was indeed denied the #1 spot by Travis Scott.
Per Billboard, Scott – whose 'Astroworld' album – premiered last week with 533,000 SPS retains his spot atop of the pop pack by delivering another 205,000 in its second week. Its pure sales tally was 78,000. Queen, in the meantime, sold 185,000 units—78,000 were from traditional sales.
Minaj's platinum single "FEFE" was added to Queen as its 20th track after the album's release, even though the song is technically a Tekashi 6ix9ine song. She also encouraged fans to purchase her album with a bundle. Listeners can cop her latest LP along with a Queen poster and a TIDAL free trial for the affordable price of $5. 'Queen' also benefits from sales generated by a concert ticket/album sale redemption offer with her upcoming co-headlining tour with Future.
While on Travis' side, he also drew on merch bundles as a primary weapon, as well as a monetary giveaway to fans who bought the project.
Queen's debut unit sum is the second-largest week for an album by a female artist in 2018, following the opening frame of Cardi B's Invasion of Privacy (255,000 units, chart dated April 21).
Congratulations to both artists on their respective success. It'll be interesting to see who takes the top spot on next weeks chart with Ariana Grande's 'Sweetener' seeming to be a shoe-in. What do you guys think?
| | |
| --- | --- |
| IN CASE YOU MISSED IT: Kodak Black Has Been Released From Jail (PHOTOS) | 18.08.18 |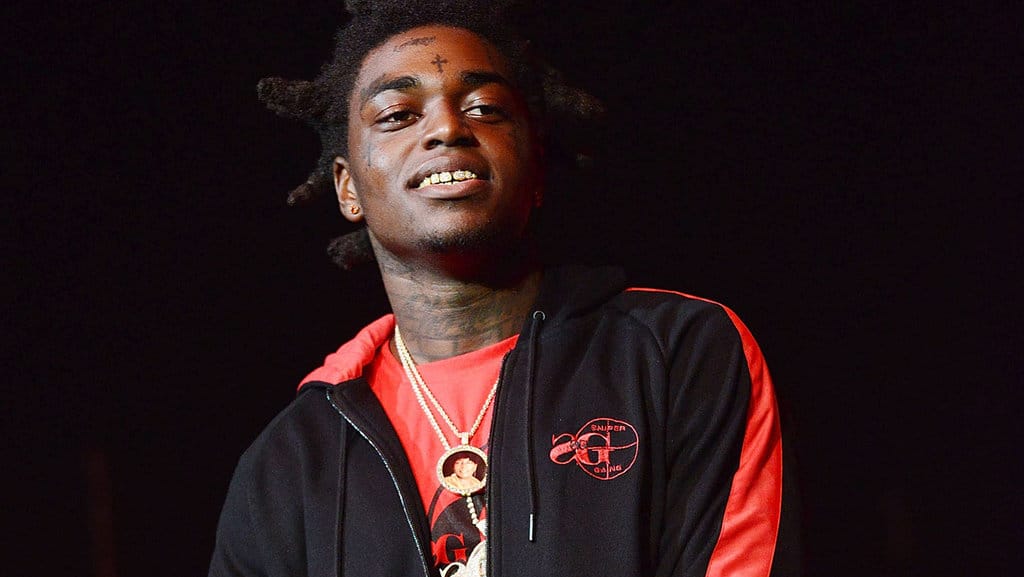 Kodak Black is a free man!
The reports earlier were true. Kodak Black is now a free man. At the stroke of midnight, the 21-year old rapper was released from Broward County Jail after serving seven months of his original year long sentence. As it was reported on Friday, the Florida rapper, born Dieuson Octave, headed straight to his mother's house after getting out to see his kid and eventually to get back to work in the studio.
If you recall, Kodak was originally arrested earlier this year for a slew of charges, including grand theft of firearm, possession of marijuana, and neglecting a child. He had 7 charges in total, but 5 of which were later eventually dropped, saving him from serving a possible 12 year sentence.
"All I can say is, I work very hard to try and give all of my clients a second chance," Kodak's attorney Bradford Cohen said last month to Pitchfork about the shortened sentence. "We were lucky that the matter concerning […] Kodak was resolved in a way we felt was extremely fair by the prosecutor handling the matter. He looks forward to getting out and creating new music and spreading his charity work."
Check out the couple photos of Kodak's newly-found freedom (below). Welcome home Kodak!
Breaking: Kodak Black has been released from jail. pic.twitter.com/PPJcNYxF47

— DJ Akademiks (@IamAkademiks) August 18, 2018
Bill K. Kapri, better known as rapper Kodak Black, was released from Broward County jail early Saturday morning https://t.co/z1bw8EA69M pic.twitter.com/8WLJRnRnC4

— WPLG Local 10 News (@WPLGLocal10) August 18, 2018