| | |
| --- | --- |
| BEYONCÉ IS BLESSING THE CHILDREN: Beyoncé & Jay-Z's "OTR II Tour" Causes Schools In South Carolina To Close Early | 09.08.18 |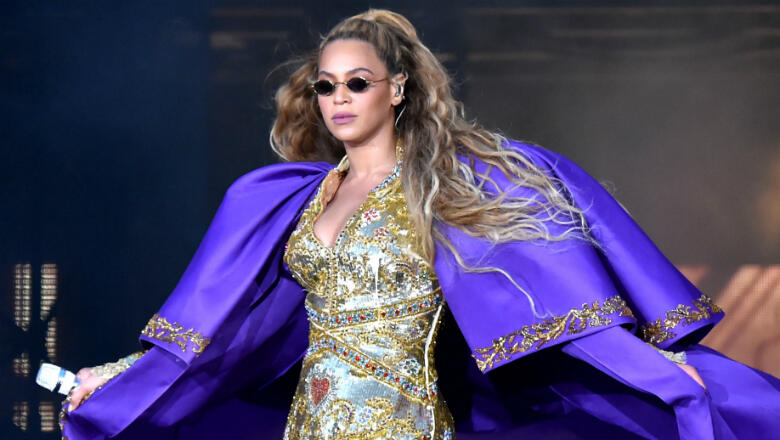 Beyoncé and Jay-Z are forcing schools to close early in 2018.
Jay-Z and Beyoncé's On The Run II has been shaking up the world, with each location they visit. A teen in Arkansas reportedly got arrested when he tried hijacking a plane. When apprehended he stated he had no other means to see the Beyonce-Jigga concert. The hoopla generated on this tour may not be felt by hardline rap fans, but rest assured, others are losing their marbles.
Take into account the locality of Columbia, South Carolina where teachers and parents voted unanimously to upend classes to prevent a traffic logjam between schoolbuses and regular commuters. The scheduled Bey-Jigga concert at the University of South Carolina's 80,000-seat football stadium, is but one of many On The Run II stops playing to a colosseum crowd. The Carters will also bring their song and dance to Soldier Field in Chicago, a venue that holds just over 60,000 spectators, front to back.
6 schools within the Richland 1 School District that are normally subjected to heavy traffic around "closing time," will allow the children to skip out during their lunch hour. The schools unaffected by heavy traffic will be expected to maintain regulars hours of operation. Sometimes the best logistical solution is the one that holds back our development. To those who plan on attending in Columbia tour stop, may you find smooth roads to map journey.
Beyonce Day: South Carolina schools close early for "On the Run II" concert https://t.co/p6s50n0BEF pic.twitter.com/YPPMQmpzVU

— billboard (@billboard) August 9, 2018
Students in South Carolina will get to leave school early due to Beyoncé and Jay-Z's concert at the University of South Carolina football stadium on Aug 21. The district said that they worry if the schools dismiss at their regular times, buses will get caught in heavy traffic. pic.twitter.com/EycYOZEuni

— The Pop Hub 👄 (@ThePopHub) August 9, 2018
No Comments
No comments yet.
Leave a comment