| | |
| --- | --- |
| BECAUSE THE INTERNET HAS NO CHILL: Blac Chyna Released Her First Rap Single & Social Media Is Trashing It | 06.11.18 |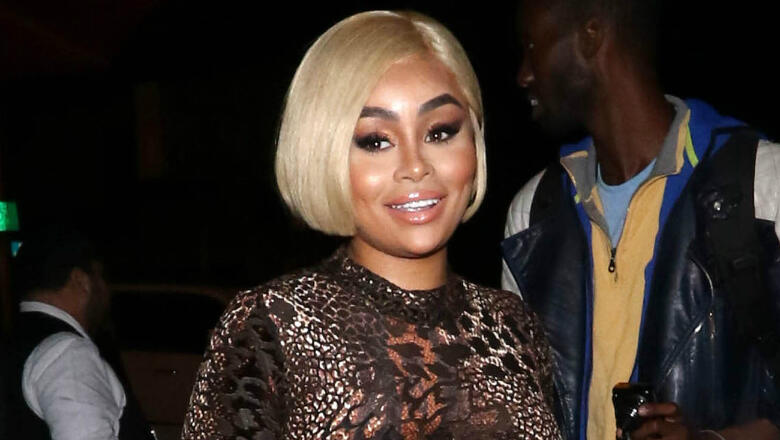 Blac Chyna's musical debut wasn't met with enthusiasm.
It's been months since Blac Chyna started teasing a new career move, posing for pictures in the studio. It seemed inevitable that she would eventually make the switch and start recording music. Everything was pointing in that direction, whether we were actually asking for it or not. There were many that voiced their displeasure about the entertainer picking up a microphone. In Chyna's defence, the majority of her diehard fans were rocking with the idea. Finally, her debut single has dropped as "Deserve" hit streaming services a few days ago. Fan reaction is understandably mixed with a good number of people writing off the track altogether.
Featuring Jeremih and Yo Gotti, Blac Chyna decided that the easiest way to win over crowds was by involving some popular artists as featured guests. Unfortunately, the move didn't necessarily win her any love from the ruthless critics as the song is getting slammed back into oblivion. On social media, it's been rare to see people voicing their support for the new single (there are definitely a few though) as the dominant opinion stands that Chyna should lay her music career to rest. People are being harsh, which was expected, but the star has shown in the past that she isn't fazed by what her naysayers project.
In case you missed it, check out the song below. We've included some of the top reactions below as well.
Just listen to Blac Chyna's song Deserve … I was feelin it until she came in .. sounded like she was mad n yelling 🤦🏻‍♀️ pic.twitter.com/CaHMZHxzHX

— 🖤 (@Whoo_Whoo_Skrrt) November 5, 2018
Blac Chyna's "Deserve" will Go Double Aluminum pic.twitter.com/FKC7L9rwvs

— TEA (@Teaoftheweek) November 5, 2018
I'm blocking anyone who claims that this Blac Chyna song bangs. pic.twitter.com/CL9cJahT5e

— Juicy 👄 (@ForeignFries) November 5, 2018
My mans at work said Blac Chyna's song worse than her head game pic.twitter.com/TbunhCC2tl

— 12:25:20XX (@KyelXzavier) November 5, 2018
I'm sorry but I cannot take this Blac Chyna song serious at all pic.twitter.com/T9l27fNSUm

— Baby Chola (@Reena__Beena) November 5, 2018
So whats the analysis on Blac Chyna's song ? Was it garbage , extra trash w| extra trash juice or basura ?

— ॐ Melony ❥ (@xMelCole) November 5, 2018
No Comments
No comments yet.
Leave a comment