| | |
| --- | --- |
| THE AUNTIE IS MINE: Brandy Doesn't Want You to Think Monica Was Closer to Whitney Houston than She Was? | 09.08.17 |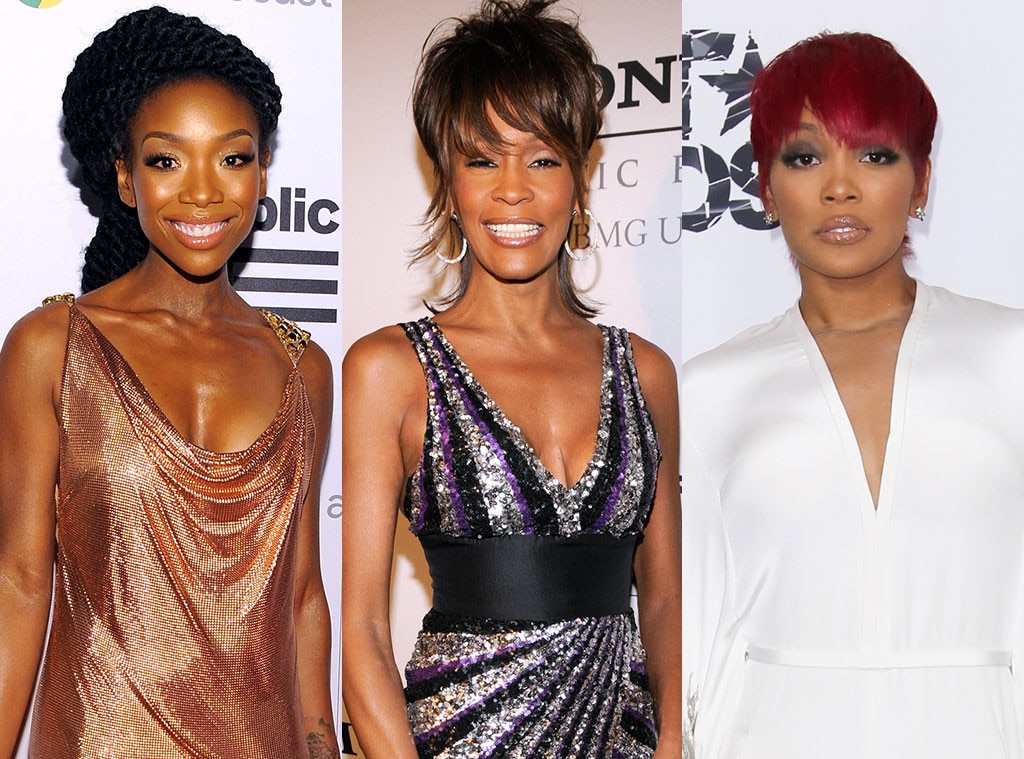 Whitney Houston arguably had one of the best voices music has ever heard, and probably one of the best voices music will ever hear. Houston's 1991 performance of the National Anthem is still lauded as one of the best, so when the seven time Grammy award winning artist passed on February 11, 2012 the music industry and fans took it hard, but Brandy was understandably devastated as the two shared a close bond and Houston passed on Brandy's 33rd birthday.
So today (Aug. 9) on what would've been the singer's 53rd birthday, Brandy took to social media to profess her love and respect for Nippy and for "trusting her with the torch."
Monica also paid her respects to Whitney Houston via an Instagram post.
Now, somewhere along the way the feud between Brandy and Monica (that was allegedly squashed when they both took home a Grammy for their 90s classic "The Boy Is Mine") was reborn via perceived pettiness a few months back on social media. Cool heads prevailed and everyone allegedly moved on.
Or so we thought.
Yet, when word got out Monica too showed loved to Ms. Houston, Brandy wanted to make sure people knew she wasn't concerned with "oh girl" and whatever she posted.
The Internet quickly offered its two cents about Brandy's behavior and offered a mix bag of opinions.
LEAVE BRANDY ALONE?

— xoxo, Tshiamo ? (@marvinsometh1ng) August 9, 2017
Brandy slander? The first black cover girl? The first black Barbie doll? The one with the hit shows/albums? Internet has a short memory.

— ?K E K E ? (@KekePalmer) August 9, 2017
"Hey Brandy! How you bee—"

"You know I was close to Whitney Houston, right?"

— Kar L. Stine (@karyewest) August 9, 2017
Brandy.
2/11, her birthday but she makes it about Whitney.
8/9, Whitney's birthday but she makes it about herself. pic.twitter.com/fdwxol00xL

— K a r i o. (@itsKARY_) August 9, 2017
Monica: Happy Birthday Whitn–
Brandy: pic.twitter.com/IRrdF2Cn8l

— Ace of Shades (@Beymonce) August 9, 2017
So what's your take, is Brandy justified in her feelings, or is she doing the most? I'm still trying to make sense of it all myself.
No Comments
No comments yet.
Leave a comment